Exhibitions 2018


TM-Technik (Czech)  introduced innovative MICROTECH  instruments on  MSV exhibition in Brno.








MECSPE (22-24/03/2018, Parma, Italy)

http://www.mecspe.com




Control (24-27.04.2018, Stuttgart, Germany)


http://www.control-messe.de




MSV Brno (01-05-10.18, Brno, Czech Republic)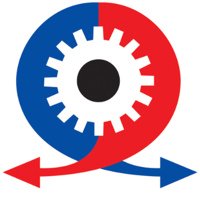 https://www.tradefairdates.com/MSV-M760/Brno.html




XVII INTERNATIONAL INDUSTRIAL FORUM (20-23.11.18, Kiev, Ukraine)
Exhibitions 2017

 

 MICROTECH with TM-Technik (Czecg&Slovak distributor) on MSV exhibition in Brno  9-13 Oct 2017


MICROTECH on 
XVI INTERNATIONAL INDUSTRIAL FORUM
November 21 - 24, 2017 in Kiev
Control-2017 (09.05-12.05, Stuttgart, Germany)
"Mechanical engineering. Metallurgy - 2017 "(23.05-25.05, Zaporozhye, Ukraine) 
Industrial Exhibition in Nitra (Slovakia) 
Precision MICROTECH instruments and Wireless system on TM-Technik stand in MSV Brno exhibition


MICROTECH instruments introduced by CYM (Mexica) on industrial ETMS expo
Over 1500 visitors during 4 days visit MICROTECH stand on Industrial forum in Kiev.